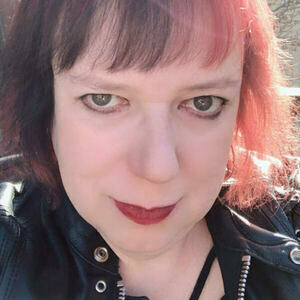 Coraline Ada Ehmke
Special guest
Coraline Ada Ehmke is an international speaker, writer, and developer with over 25 years of experience in software engineering. She was recognized for her work on diversity in open source with a Ruby Hero award in 2016. Coraline is the creator of the Contributor Covenant, the most popular open source code of conduct in the world with over 40,000 adoptions. She launched the Ethical Source movement in 2019 and is the author of the Hippocratic License, an ethical source license that prohibits the use of software to commit human rights abuses. Find her on Twitter at @CoralineAda or on the web at where.coraline.codes.
Coraline Ada Ehmke has been a guest on 2 episodes.
March 16th, 2020 | 46 mins 10 secs

Events have a code of conduct. Projects often have rules of behavior for those who participate. There are expected rules we follow when creating content, from adhering to MLA style to ensuring ideas are delivered in a succinct way with value to the consumer. But when it comes to DevRel, there is no specific rule set or guidelines for practitioners. Beyond the external rules we need to follow as generally good humans, there is nothing to show how to be an ethical DevRel practitioner. So where does that leave us? Coraline Ada Ehmke and Don Goodman-Wilson join us to discuss this difficult topic.

October 31st, 2016 | 45 mins 40 secs

In this Halloween-ish episode of Community Pulse, PJ and Mary talk to Coraline Ada Ehmke and Ed Finkler. We explore the the two sides of the same coin that are the life of technical advocates.