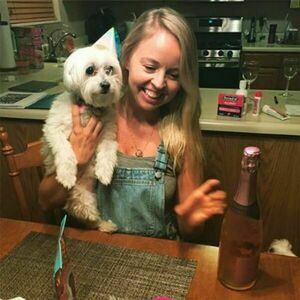 Jill Wholner
Special guest
Jill Wohlner is a spirited Recruiting Leader with over 7 years experience in the technical recruiting field. She received her Masters in Industrial/Organizational Psychology with plans to change the way organizations treated their employees. When that didn't work out she started recruiting :wink:. Jill's main priorities in her work are the humans she interacts with and the relationships being built. She strongly believes that recruiters are a strategic/impactful arm to any organization and that the work they do matters. Jill is also known to chat incessantly about her dogs, give hugs like they are going out of style and feels lucky to work at a company (Fastly) where she can be based in her hometown of St. Louis, MO.
Jill Wholner has been a guest on 1 episode.
February 26th, 2021 | 44 mins 3 secs

As the number of engineering and developer jobs continues to grow and the skillsets diversify, DevRel has seen a wave of people being let go, followed by a sudden growth in hiring across the tech industry. Taking a look at these trends over the last year or so, we decided we would go to the experts to explain how hiring looks from the recruitment side, what people can do to improve their hiring experience, and what's different in today's DevRel hiring landscape. Our hosts sit down with Jill Wohlner of Underpin and Will Staney of Proactive Talent to see where things stand, and what to expect moving forward.