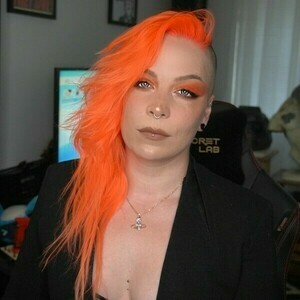 Kat Cosgrove
Special guest
Kat Cosgrove is a Developer Advocate, a CNCF Ambassador, and an actual cyborg. Her professional background has run the gamut from bartender, to video store clerk, to teacher, to software engineer. She credits this wide-ranging experience for her success as a speaker, developer, and advocate. You can usually find her speaking about DevOps or cloud native technologies, particularly 101-level content, in pursuit of her goal of increasing accessibility for these tools.
When she's not building demos or at a conference, she spends her time playing video games, watching horror movies, and reading science fiction. She lives in Seattle with her cat, Espresso, who is the real brains behind the operation. Espresso may be ghostwriting her tweets.
Kat Cosgrove has been a guest on 1 episode.
March 17th, 2022 | 48 mins 1 sec

community management, developer experience, developer relations, devrel

A big part of traditional DevRel has always been speaking in front of an audience. Whether at a virtual meetup or live at a large conference, it can be complicated to navigate coming up with an idea, building a talk, getting it accepted somewhere, and actually delivering the thing. We wanted to take a look at some of the tips, tricks, and things you need to know to be successful in finding your way to becoming a great DevRel speaker!