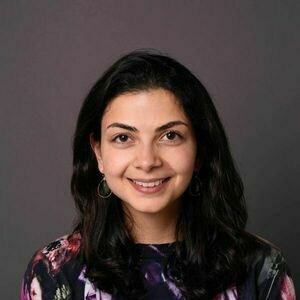 Bear Douglas
Special guest
Bear Douglas leads Developer Relations at Slack, where she and her team help developers build more pleasant and productive ways to work. Before Slack, she led the Developer Relations teams for the mobile and data platforms at Twitter, and worked on native mobile DevRel at Facebook and Parse. She's passionate about developer experience, great documentation, and a cappella music.
Bear Douglas has been a guest on 2 episodes.
November 12th, 2020 | 40 mins 34 secs

As we've mentioned in previous episodes, budget concerns are an ever changing part of working in DevRel. Now more than ever, DevRel teams are expanding their functions and responsibilities while stretching the idea of how we do the things we do. In this episode, we sit down with Bear Douglas of Slack to talk budgets, what budget allocations mean to a DevRel and how do you calculate what you need vs what you want?

July 5th, 2019 | 55 mins 5 secs

Developer Advocate. Community Engineer. Developer Evangelist. Community Manager. Technical Writer. All these are job titles in DevRel, but what do they mean, and what do people think we do based on our titles? Jason, Mary, and PJ are joined by Bear Douglas, Director of Developer Relations at Slack, and Jeremy Meiss, Director of Community at Solace, to chat about the various roles within DevRel and what makes them all unique. Is it really all in the name?