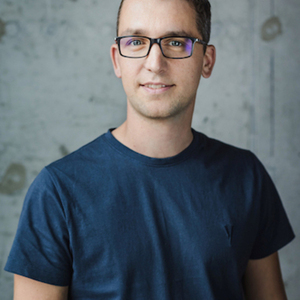 Jarek Jarzebowski
Special guest
Jarek is Head of Operations at Advocu, which means that he acts wherever he is needed to make sure that the tool for managing your Dev Ambassador Program works and grows. He is a fan of the business - people - tech intersection, which some of you may know as DevRel. He is also a podcaster, speaker and consultant. Interested in the future of tech and business, avid reader/listener to audiobooks. Father of two wonderful daughters, stoic and meditator.
When he has some time, he likes to travel, trek in the mountains and learn about longevity. If you are ever in Wroclaw, Poland, make sure to let him know and grab a coffee, or beer - whatever works for you!
Other Links and Resources
Jarek Jarzebowski has been a guest on 1 episode.
March 20th, 2023 | 47 mins 13 secs

community management, developer experience, developer relations, devrel

We've seen a lot of strange habits when it comes to hiring DevRel folks over the past few years. But recently, a surprising phenomenon has occurred: a large-scale layoff or re-org leading to many folks in DevRel being suddenly unemployed. What are the knock-on effects we can expect from this? What are folks impacted by this doing as next steps?