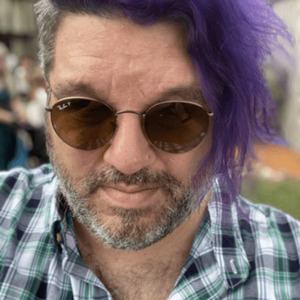 Matty Stratton
Special guest
Matty Stratton is the Director of Developer Relations at Aiven, a well-known member of the DevOps community, founder and co-host of the popular Arrested DevOps podcast, and the global chair of the DevOpsDays set of conferences
Matt has over 20 years of experience in IT operations and is a sought-after speaker internationally, presenting at Agile, DevOps, and cloud engineering focused events worldwide. Demonstrating his keen insight into the changing landscape of technology, he recently changed his license plate from DEVOPS to KUBECTL.
He lives in Chicago and has three awesome kids, whom he loves just a little bit more than he loves Diet Coke. You can find him on Mastodon at @[email protected].
Matty Stratton has been a guest on 3 episodes.
November 16th, 2022 | 46 mins 51 secs

community management, developer experience, developer relations, devrel

These days, some DevRel teams advocate for, evangelize to, and create communities for SREs, Enterprise Architects, students, or decision-makers in early-stage startups, in addition to low-code or citizen developers.

While these people may fall outside of the traditional developer persona, many DevRel teams are looking to support these people who are using our technology for one-off solutions to their problems. We're interested in learning more about whether this changes the scope of DevRel, and if so, how.

September 3rd, 2021 | 38 mins 7 secs

Over the last year, we've talked about virtual events quite a bit - from how to get started to bringing things together in a short period of time. That said, being a sponsor at these virtual events has been somewhat of a challenge. With no real "booth" or physical location for interaction, where can value be found in these events and how do we show the benefits to our sponsoring organizations. To discuss this, we brought together a few folks who have experienced virtual events from different points of view.

March 26th, 2019 | 46 mins 57 secs

As Developer Relations becomes more mainstream, the understanding of what makes someone qualified to be a Developer Relations professional is getting cloudy. Do you have to have a technical background? And if so, does that mean that you've held a "Software Engineer" title? Or simply that you've taken the time to understand the technical pieces of your product? Jason, Mary, and PJ are joined by Karissa Peth, Sr. Developer Relations Program Manager at Microsoft, and Matty Stratton, DevOps Advocate at PagerDuty, as they dig into the nuances of the various Developer Relations career paths.